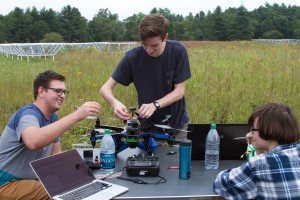 This week several students and I traveled to Green Bank, WV for some high precision testing of the ECHO drone.  The goal was to test our beam mapping accuracy on an antenna for which we had good models.  This was also a week reserved for focused work; its our opportunity to put in a solid amount of time in the field to work out the kinks in the mapping process.  After some rain delays on day 1 the weather was beautiful for flying. Over the course of four days we flew around 25 flights and made four complete beam maps. This is described in more detail in our field report memo:
Report on ECHO measurements of Orbcomm dipoles in Green Bank. D. Jacobs (2015)
We had a good time and learned a lot; students and  PI.  Physics student Jacob took some truly excellent photos, check out the complete album here.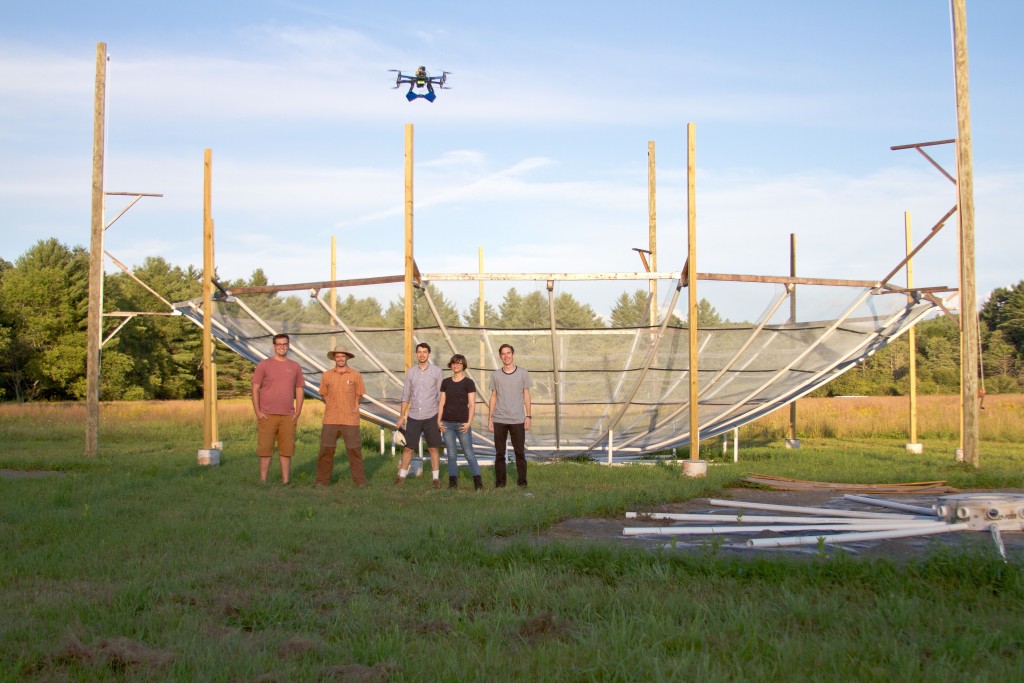 About ECHO
ECHO is the External Calibrator for Hydrogen Observatories, a drone-mounted calibrator designed to help us get 1 part in 10,000 precision in cosmology telescopes targeting the first half-billion years of cosmic time. ECHO is supported by the National Science Foundation and Arizona NASA Space-Grant.