Now accepting applications for summer 2023
A full time research internship at the LoCo lab on the Tempe campus May through August. Application closes April 7 2023. Deadline extended to Monday 10 April 2023
Research Experience for Nontraditional Undergraduates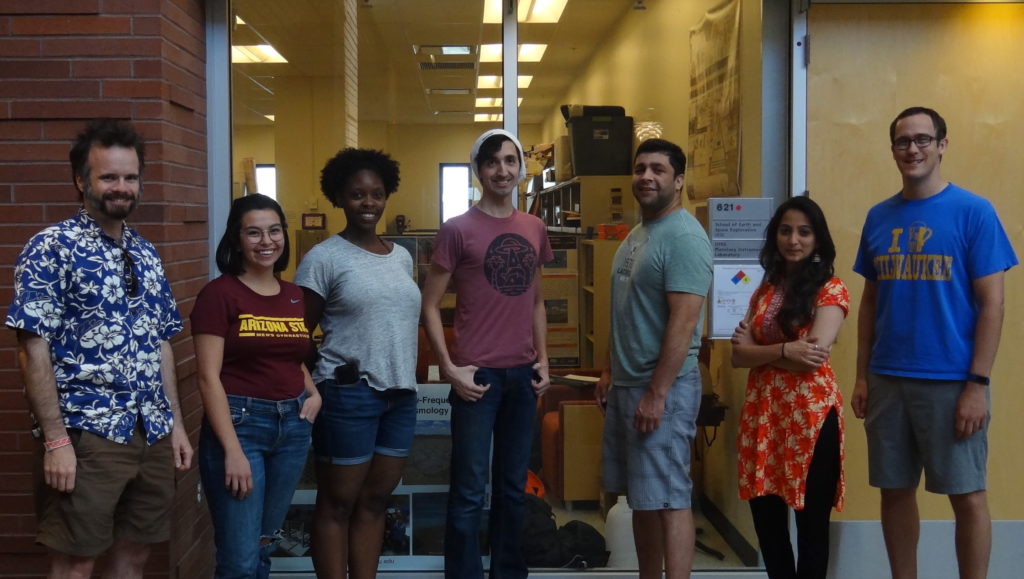 About the Program
RENTU is a program at ASU's Low-Frequency Cosmology Lab (LoCo) that funds a local stipend paid internship to nontraditional students. Nontraditional is a broad term and can include (but not limited to) underrepresented minorities, women in STEM, first generation students, veterans, or students returning to school after working.
This program is run during the summer term and requires the applicant to work in the LoCo lab for 30-40 hours a week. A financial stipend is provided. Application window for summer typically opens in March/April.
Summer research experiences are a common way for students who may be interested in pursuing careers in research to gain experience. Many students who go on to Ph.D. graduate studies in astronomy have attended undergraduate summer research programs. The National Science Foundation and universities around the country offer summer programs. RENTU is designed to provide similar experiences for ASU students unable to travel to another city. Students participating in RENTU will work with researchers (graduate students, professors, and postdoctoral scholars) in the Low-Frequency Cosmology (LoCo) Lab on ASU's Tempe campus. A remote option, in collaboration another university, is also available.
The LoCo group has led several exciting projects that use radio telescopes to explore our Universe. Past projects in RENTU include the Experiment to Detect the Global Epoch of reionization Signal (EDGES); the Hydrogen Epoch of Reionization Array (HERA); the External Calibrator for Hydrogen Observations (ECHO) drone project; development of new instruments; and the Completely Hackable Amateur Radio Telescope (CHART) — a small scale platform that will enable citizen radio science around the world. No prior experience is required to get your feet wet and work on these experiments!
RENTU Alumni
Students from past years have taken part in a diverse set of radio astronomy research. Check out some of their experiences below.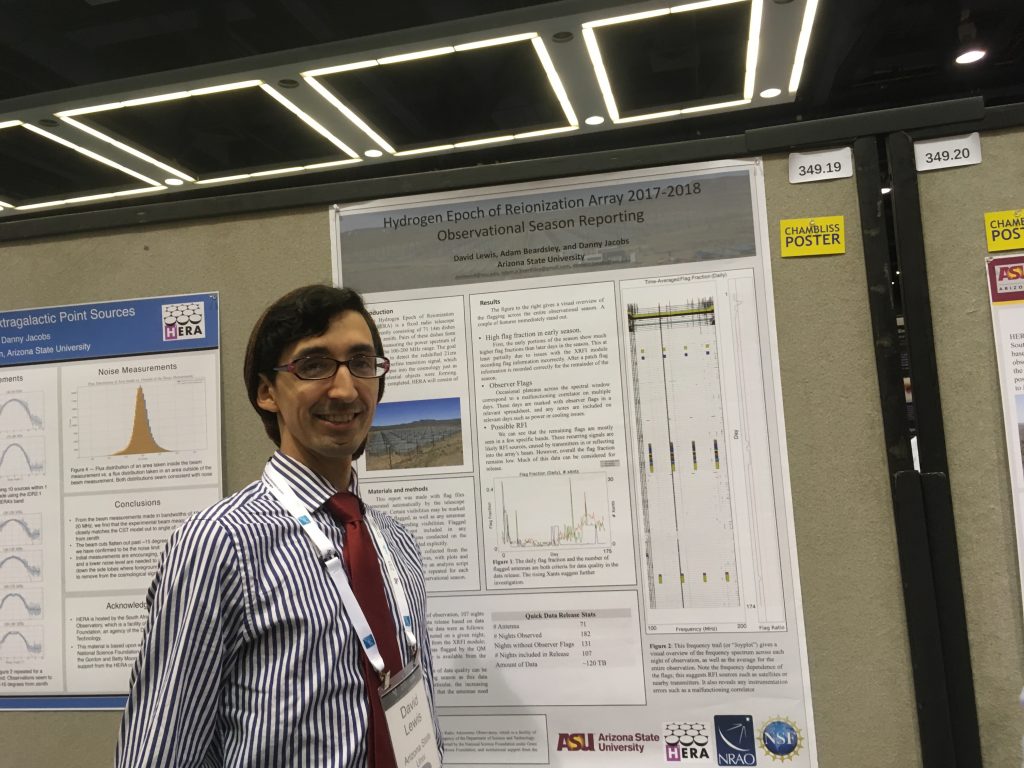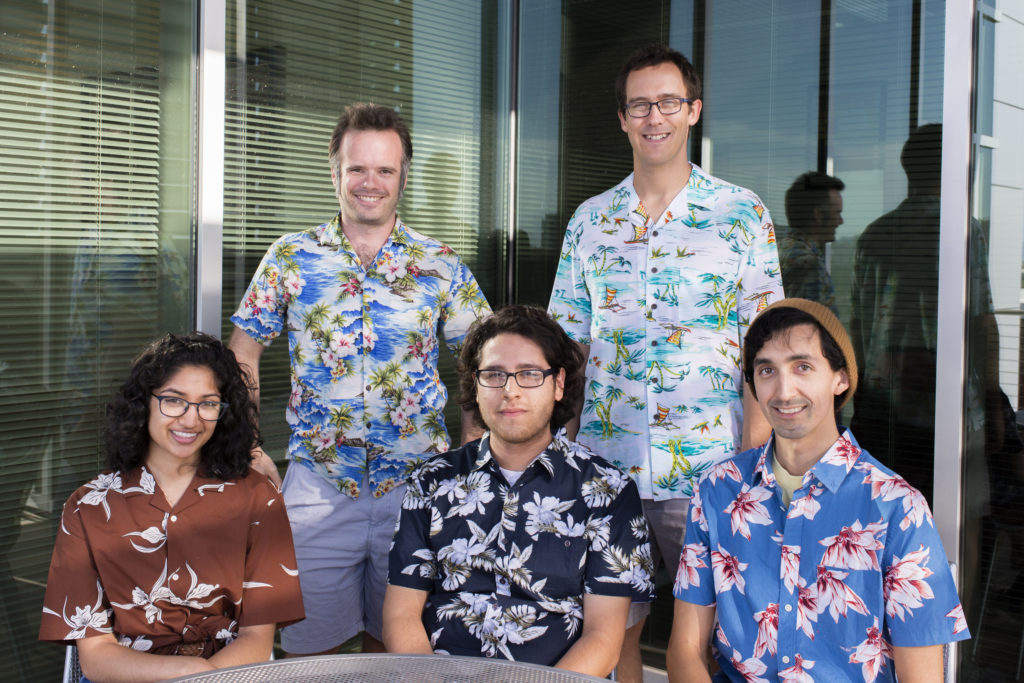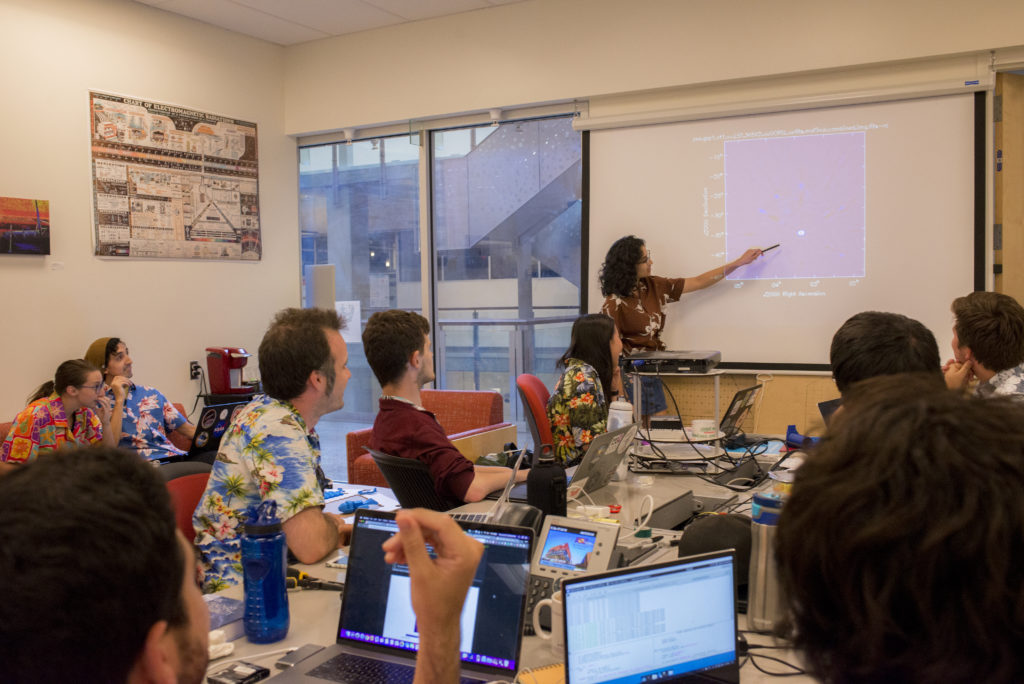 Contact
If you have questions about the RENTU program or the LoCo group, please contact Danny Jacobs (daniel.c.jacobs@asu.edu) or Judd Bowman (judd.bowman@asu.edu)